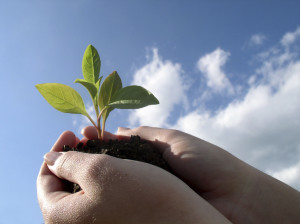 Kelleher Environmental provides specialized consulting services in the following three areas:
Environmental Research and Policy Development
Environmental research projects typically involve literature reviews, web based research, interviews with key informants and content experts, quantification of the scope of the issue and identification and evaluation of options to address and solve the issue.
Some environmental research projects involve the preparation of a discussion paper and development and delivery of workshops to collect input on viable solutions from affected stakeholders on a go-forward basis.
Kelleher Environmental provides environmental research in support to policy and strategy decisions for clients such as Natural Resources Canada, Environment Canada, the City of Calgary, City of Toronto, Ontario Power Authority, Government of British Columbia, and the Province of Ontario among others.
Click here to view some of our recent environmental research projects.
---
Waste Diversion and Stewardship Program Development, Planning, Implementation and Evaluation
Kelleher Environmental provides municipal waste diversion policy, program, planning, and implementation and evaluation services. Kelleher Environmental's list of clients for these services include:  City of Vancouver, City of Hamilton, City of London, TCHC (Toronto Community Housing Corporation), Regions of Durham, Niagara, Peel, York, and others.
In municipal waste diversion policy development, Kelleher Environmental has addressed issues such as  sustainable financing mechanisms, diversion options for multi-residential buildings, IC&I (industrial, commercial, institutional) waste, C&D (construction and demolition) waste, source separated organics (SSO) and other materials, measurement of diversion performance, incentives to increase diversion, etc.
Kelleher Environmental has been heavily involved in stewardship program research and financial assessment and planning for clients which include the Canadian Newspaper Association (CNA), Alberta Recycling Management Authority (ARMA), Stewardship Ontario, Waste Diversion Ontario and others.
Click here to view some of our recent waste management projects.
---
Energy Conservation, Climate Change and Green Energy
Energy conservation, climate change and green energy projects involve development of investment strategies for conservation and technology research; business plan development and best practice research, identifying and evaluating biomass power and utilization options; fleet strategies to reduce GHG emissions, market assessment for biomass power facilities (confidential clients), evaluating use of forestry resources, and anaerobic digestion (AD) assessments.
Kelleher Environmental's energy conservation and green energy clients include the Canadian Energy Efficiency Alliance, the Ontario Power Authority (OPA), Clean Air Foundation, London Hydro, Sacramento Municipal Utility District, Friends of the Earth Canada and Natural Resources Canada. In several projects, Kelleher Environmental has evaluated the potential of some of these approaches to reduce GHG emissions.
Click here to view some of our recent energy and climate change projects.