Partial Client List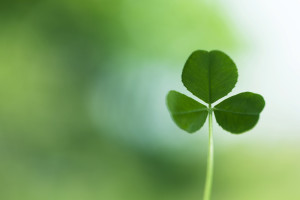 Since 2002, Kelleher Environmental has had the pleasure of providing environmental consulting services to diverse clients in a wide range of sectors.
Below is a partial client list that exemplifies the types of organizations that we have worked with over the years.
---
Industry Associations and Not-For-Profit Corporations
Asia Pacific Economic Cooperation (APEC)
Alberta Recycling Management Authority (ARMA)
Call2Recycle
Canadian Council of Grocery Distributors (CCGD)
Canadian Newspaper Association
C.D. Howe Institute
Clean Air Foundation (CAF)
Electronic Product Stewardship Canada (EPSC)
Federation of Canadian Municipalities (FCM)
Friends of the Earth (FOE), Canada
Green Electronics Council
Information Technology Association of Canada (ITAC)
Magazines Canada
Municipal Waste Integration Network (MWIN)
North American Commission for Environmental Cooperation (CEC)
Ontario Waste Management Association (OWMA)
Stewardship Ontario
Sustainable Development Technology Canada (SDTC)
Toronto Community Housing Corporation (TCHC)
Waste Diversion Ontario (WDO) (now the Resource Productivity and Recovery Authority)
Consulting Companies and Law Practices
Aecom Canada
R.W. Beck
CH2M Hill Canada
CM Consulting Inc. (Ontario)
Conference Board of Canada
Dillon Consulting
Ecoprog (Germany)
Fehily Timoney (Ireland)
Genivar Ontario Inc.
Golder Associates Ltd.
HDR Corporation Inc.
ICF International
RPS Group Ltd. (Ireland)
Sheltair Group (BC)
Sonnevera international corp. (Alberta)
2cg (Ontario)
Municipal, Provincial and Federal Government
Action on Waste, Alberta
British Columbia Ministry of Environment
Canadian Council of Ministers of the Environment (CCME)
City of Calgary, Alberta
City of Hamilton, Ontario
City of London, Ontario
City of Ottawa, Ontario
City of Toronto, Ontario
City of Vancouver, British Columbia
Environment Canada
Essex Windsor Solid Waste Authority (EWSWA), Ontario
Federation of Canadian Municipalities (FCM)
Government of the Northwest Territories
National Round Table on the Environment and the Economy (NRTEE)
Natural Resources Canada (NRCan)
Ontario Ministry of the Environment & Climate Change (MOECC)
FAS – the Irish Training Authority
Region of Durham, Ontario
Region of Halton, Ontario
Region of Niagara, Ontario
Region of Peel, Ontario
Region of York, Ontario
Non-Government Organizations
Canadian Energy Efficiency Alliance (CEEA)
London Hydro, City of London, Ontario
National Energy Policy Office of Thailand (NEPO)
Ontario Power Authority (OPA)
Sacramento Municipal Utility District (SMUD)
Sage Energy (US)
Union Water Supply Service (UWSS), Ontario
For more information, contact us or check out our Services tab.