For every project, Kelleher Environmental assesses the expertise needed and then draws from its team of associates to optimize the delivery of clients' desired outcomes. Below is a list of associates we are currently working with on active projects.
---
Maria Kelleher, M. Eng P. Eng
Principal – Kelleher Environmental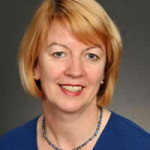 Maria Kelleher is an environmental engineer who specializes in waste management issues. She graduated with a Civil Engineering degree from University College, Cork, Ireland; a Masters Degree in Environmental Engineering from the University of Toronto in 1982; and a Diploma in Environmental Health from McMaster University in 2000. Maria Kelleher was named Waste Management Professional of the Year in 2007 by the Municipal Waste Integration Network.
In 2012, Maria completed the Governance Essentials Program for Directors of Not-for-Profit Organizations at the Institute of Corporate Directors and The Rotman School of Management, University of Toronto.
With over 25 years of experience in the environmental consulting industry, Maria has worked on a wide range of waste policy and strategy, quantification, management, planning and stewardship projects for a range of different materials for both private sector and public sector clients.
Maria's areas of environmental expertise include:
solid waste management planning for municipal clients, with a focus on innovative best practice approaches to waste diversion and the use of economic instruments to promote waste reduction
financing mechanisms to promote waste diversion
EPR and product stewardship programs for electronics, batteries, printed papers and packaging
organic waste management
An experienced facilitator, Maria has carried out numerous climate change and green energy related projects for many public and private sector clients.
Maria has been a member of the Board of Directors of the Pollution Probe Foundation, the Ina Grafton Gage Seniors Residence and the Toronto Atmospheric Fund (TAF).  She is currently a member of the Toronto Atmospheric Fund Grants Committee and is the external reviewer for the Ontario Power Authority Conservation and Technology Funds.
---
Janet Robins, M.E.S. (Robins Environmental)

Janet Robins graduated from the Masters program at the Institute for Environmental Studies, University of Toronto and has been working as an environmental consultant for 20 years. She specializes in the design and analysis of waste diversion programs and policies for municipal, provincial and federal clients, with a specialty in research and innovative approaches to multi-residential waste diversion and sustainable financing.
Janet has been involved in developing several waste management master plans and diversion strategies for clients which include the City of Regina, the Region of Peel, the Region of York, the Region of Halton, the Towns of Hanover and Walkerton and the City of Lethbridge. Issues addressed include: pay-as-you-throw and sustainable financing systems, and diversion of multi-family, IC&I and C&D waste.
Janet has carried out multi-residential waste diversion strategies for the Toronto Community Housing Corporation (TCHC), the City of Hamilton and Metro Vancouver. She has carried out best practice research for the cities of Regina, Lethbridge, Ottawa and Calgary and helped these clients to develop IC&I waste diversion strategies.
---
Samantha Millette, B.A. (SAMI Environmental)
After graduating with a B.A. in Environmental & Resource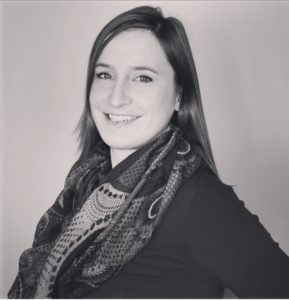 Studies from Trent University,  Samantha began working as an independent consultant in the waste management industry, providing research, writing, and editing support to senior consultants at all stages of project development.
Working primarily as a sub-consultant, Samantha has been involved in research projects focused on extended producer responsibility, from best practices in the management of waste electronics (as a sub-contractor to CM Consulting for Environment Canada) to construction and demolition waste (as a sub-contractor to Kelleher Environmental for Environment Canada). Some of her most recent engagements have included studies to inform the designation of new materials under Ontario's new waste legislation, economic and environmental benefits of deposit-return for beverage containers (as a sub-contractor to CM Consulting), and industry best practices in the end-of-life management of waste lead-acid (as a subcontractor to CM Consulting for CEC) and electric-drive vehicle batteries (as a sub-contractor to Kelleher Environmental for CEC). Among other notable consulting assignments, Samantha assisted in the development of a draft Recycling, Audit, and Verification Guideline for Ontario (as a sub-contractor to CM Consulting for the Canadian Standards Association), and is currently involved in a benchmarking study for the Alberta Recycling Management Authority (as a sub-contractor to Kelleher Environmental).
Samantha is based in Timmins, Ontario and is fluently bilingual.
---
Geoff Love, M. E. S. (Love Environment)
Geoff Love is President of Love Environment, a small hig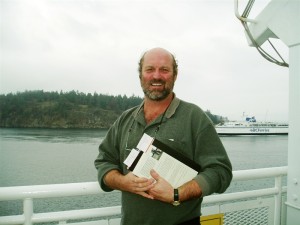 hly specialized Canadian environmental consulting company. Established in 2002, Love Environment provides environmental business and organizational development, strategic planning and project management expertise to its private sector, public sector and not-for profit clients. The firm works exclusively on environmental strategy, producer responsibility, green procurement, waste diversion and climate change issues, ideas and projects.
Geoff was the President of Resource Integrations Systems (RIS laterally known as Enviros-RIS) from 1998 to 2002. RIS is widely recognized as an international pioneer of "blue box" recycling programs (tens of millions of households are now served world-wide). In addition to his extensive project work, Geoff led RIS's expansion into three US offices in the late 1980s and two offices in Europe in the early 1990s. His skills and experience in business development and environmental issues management contributed to RIS becoming a leading international consultancy specializing in waste reduction and climate change.
Geoff spearheaded the sale of RIS to the UK green venture capital company Enviros in the late 1990s and served as President of Enviros RIS Canada for four years. As a highly experienced project manager, he has been working independently for the past ten years – often in collaboration with other technical and process specialists.
Geoff is past Chair of Pollution Probe and Youth Ventures Developments. He is the current Chair of Friends of the Earth Canada and a member of the Toronto Atmospheric Fund Grants Committee.
---
Guy Perry, BASc (Guy Perry & Associates)
Guy Perry, principal of Guy Perry & Associates, has been involved in
waste reduction and recycling since 1993 and brings two decades of


experience designing and implementing systems and protocols for monitoring key operating data, measuring  performance, allocating costs, optimizing recycling systems and characterizing waste. He has managed innovation funds to increase the cost-effectiveness of recycling programs and to create markets for recovered materials.
He has been invovled in developing and implementing stewardship programs for printed paper and packaging as well as muncicipal hazardous and special waste and electronic waste and has completed a wide range of projects for private companies, providing technical and strategic analysis, assessment of options and funding solutions.
Guy is a director of Greenstreets Environmental Solutions Canada, the Canadian arm of one of Ireland's foremost consultancies helping companies to meet their reporting requirements under a variety of stewardship regulations.
He has implemented industrial energy and waste-minimization programs for medium and large companies, and has developed tools for the analysis of energy and CO2-emission reduction for government and private companies.
Guy graduated with a BASc. in chemical engineering from the Univerty of Waterloo in 1982. As a professional engineer he brings a unique persepctive to his work having lived and travelled abroad extensively, including studying and working in the field of international development and cooperation. His combination of a strong analytical and strategic approach, depth of experience and broad interests has resulted in many successful engagements in Canada and internationally.
---
For more information, contact Kelleher Environmental or check out our services page.